Welcome to the Latoria Hairston Counseling Services Secure Client Area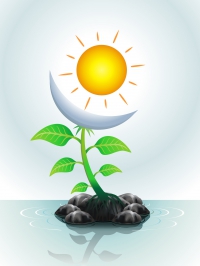 As a Licensed Professional Counselor I provide counseling support for children, adolescents and families. I work from an Adlerian and a Solution-Focused theoretical orientation.

Entering into a therapeutic relationship can be challenging. To help with this process, I offer support and guidance through the counseling journey. The services that I provide are tailored to each individual using complementary therapy approaches and techniques. My goal for all of my clients is to give them a safe place to communicate their thoughts; feelings and an environment that helps them work towards a purposeful goal.

When working with children I utilize play therapy. Play therapy allows a child to communicate their thoughts and feelings through the use of toys and other creative means. Children do not always have the verbal knowledge to express what is bothering them and play therapy gives them a way to communicate. "Play is the child's language and toys are the child's words" (Landreth, 2002). I am currently seeking additional certification to become a Registered Play Therapist. I have a passion to work with children and I believe in the power of play and how utilizing play can help children work through their own issues. Through play therapy children can learn new skills and more adaptive behaviors. While play therapy is used with adolescents and adults sometimes, I use various forms of creative therapeutic methods when working with adolescents and adults. I see each person as unique and I utilize treatment options accordingly.

I also believe that it is critical to include the family as a component to treatment. I enjoy working with families to help them identify their strengths as well as areas of concern within the family system. My experiences working for a community based agency and working in the private school sector has allowed me to work extensively with children struggling with the following: anxiety/ depression, ADHD, symptoms of depression, self-esteem, academic challenges, social development, anger, stress, divorce/ family issues and grief/ loss. In addition to the areas of concerns listed above, I offer families parental support and family counseling.

I am committed to assisting in the process of healing and growth to help clients overcome the various forms of adversity that they may be facing.
Log in to the secure portal. If you have not received an email with a username, please Register.